Online car auction is a convenient and cost-effective way of buying a car at a price that's substantially lower than that of a new car bought directly from a new car showroom. But, though online car auctions are quite popular, there are some who are skeptical about buying a used car from an online car auction. One of the reasons for this is the myths surrounding online car auctions. To help, the blog debunks some of the common myths associated with online car auctions. Read on.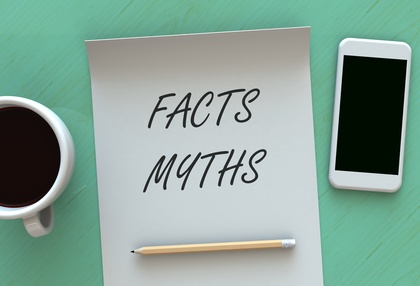 Myth 1: Online Car Auctions Sell Only Wrecked or Damaged cars
Online car auctions sell all types of used cars, and not all of them are wrecked or damaged cars. If you want to be sure that the car has not undergone any damage in the past, you can check the history of the car using the VIN. The VIN check will also give you an idea of the service history of the car.
Myth 2: Car Auctions Are Not a Good Option For First-time Used Car Buyers
Another myth is online car auctions are not for first timers. The truth is the online auction is a simple process and anyone can easily participate in a car auction. The online auction sites are very user-friendly, have a detailed FAQ section and a customer support department too to resolve any questions of the bidders.
Myth 3: Salvage Cars Can't Be Repaired
The condition of the salvage car depends on its type of damage. Theft recovered cars are available in good condition and are a good bet. However, if you plan to buy a flood damaged car, make sure that you thoroughly inspect the car with the help of a professional. Flood damaged cars need some extra efforts if you plan to restore and get them back on the road.
Myth 4: Car Auctions Sell Vehicles at Throwaway Prices
Many people think that online car auction sites sell vehicles for pennies on the dollar. When they go online looking for a vehicle and don't get a price they were expecting they feel cheated or disappointed. It is, therefore, important to know that while the prices are far less than that of a brand new car, you can't expect the price to be unrealistically low. To find out what would be an ideal buying price for buying the car you can check the prices on online resources such as Kelley Blue Book.
Myth 5: Online Auctions Don't Let You Inspect The Vehicle
This is another common myth about online car auctions. You can visit the car inspection site before placing your bid to check the condition of the vehicle. Some sites may require you to pay nominal visit charges. If required, you can also take a mechanic with you for a thorough evaluation.
Last Few Words
Those were some of the common myths about online car auctions. However, ensure that you do a detailed research about the vehicle you plan to buy to avoid any problems in the future. In addition, check the reliability of the portal from where you buy the vehicle. To get more information on online car auctions and to speak to one of representatives, simply call +1 (360) 347-1300.