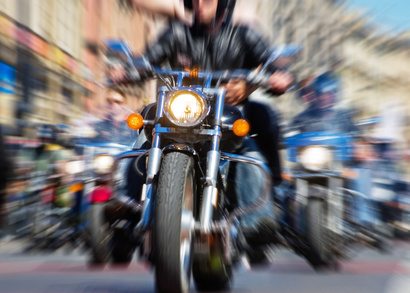 Harley Davidson is one of the brands that have worked hard on their models to keep the spirit of motorcycling alive over the years. Ask avid motorcyclists about their favourite bikes and there is bound to be one or more Harleys in their top five. Buyers looking for affordable and high-performing motorcycles can bid on salvage motorcycles at online salvage bike auctions at SalvageBid. You can also take part in a salvage harley davidson bike auction, to buy coveted bikes at highly competitive prices We have prepared a list of five best-selling Harley's to help get your search started.
Must Read:- Participate In A Salvage Auction To Win A Harley Davidson Bike
2006 VRSCSE2 Screamin' Eagle V-Rod
The VRSCSE2 Screamin' Eagle V-Rod boasts more than just performance, with its blended good looks and excellent functionality. The motorcycle comes in three different color combinations of charcoal slate and scarlet red pearl, platinum pear and chrome yellow pearl, and black and electric orange. The 1250cc V-twin, 2-stroke Revolution engine and stellar handling makes it easy for the rider to maneuver through traffic and narrow roads.
2009 FLHT Electra Glide Standard
The 2009 FLHT Electra Glide Standard is one of the most stable bikes on the road, which offers the rider reliable performance with help from a 1584cc V twin engine, air adjustable suspension, and a six-speed cruise drive transmission. The bike is equipped with great features such as locking hard saddlebags, a fork-mounted 'batwing' touring fairing with instrumentation, and auxiliary lamps.
2012 CVO Softail Convertible
The 2012 CVO Softail Convertible is widely known for its excellent touring capabilities suitable for long rides and also driving around town. The seat height of 24.4 inches along with a lightweight frame, is suitable for both men and women. Other noticeable features include a removable backrest, a rear passenger seat, and a windscreen. The two-wheeled beast is powered by a bold 1802 cc air-cooled, twin cam engine.
2010 Dyna Wide Glide
The 2010 Dyna Wide Glide is one of the most fun bikes by the brand, offering a Tommy Gun 2-1-2 exhausts, a larger back end, and a chopped rear fender. It also features a relatively lower seat than the other mentions on the list, which makes it highly suitable for women and beginners. The Dyna is powered by an impressive 1584cc Twin Cam 96 engine, along with a six-speed cruise drive transmission.
2012 FLHR Road King
2012 FLHR Road King is rightly the king of the road as the name suggests, with its Twin Cam 103 1690cc engine and six-speed cruise drive transmission, with customized models and great performance on road. The bike also offers an ABS braking system and an electronic cruise control, along with an adjustable touring rear suspension and detachable windshield that makes it easier to achieve a seamless ride.
Must Read:- 5 Harley Davidsons to look for in Salvage Auctions
Conclusion
Now that you have a list of the top five Harley Davidsons, you can check them out and even go for a test drive at your local bike dealership before visiting SalvageBid to bid on the one that tickles your fancy. Harleys give outstanding performance, and are a great way for bike enthusiasts to make a statement on the road. SalvageBid offers a huge inventory of repossessed and salvage bikes, including other vehicles in drivable condition at highly affordable prices. Interested budget buyers can bid on salvage motorcycles at salvage harley davidson bike auctions or call us at 360-347-1300 to know more.