A distinguished hallmark of automotive technology, the 2017 Land Rover Discovery Sport comes with exceptional features and comfortable interiors that make it a popular choice among people from all walks of life. If you're looking for a wallet-friendly option, it is advisable to go for a reputable website conducting salvage Land Rover Discovery Sport auction, such as SalvageBid. Continuing the discussion, we discuss four undeniable reasons to buy the 2017 Land Rover Discovery Sport.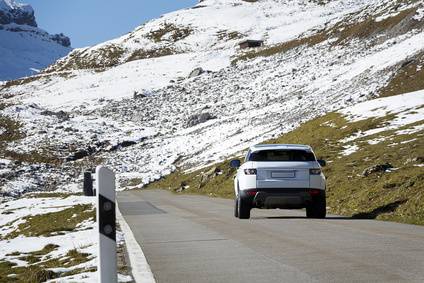 Advanced Safety

Most buyers, when looking for vehicles, give a special consideration to the safety features offered by suitable models. The 2017 Land Rover Discovery Sport is loaded with several advanced safety features, such as lane departure warnings, forward collision warnings, blind-spot monitoring, and rear cross-traffic alerts. The car offers exceptional on-road safety and has ample features to minimize potential damages in case of accidents.

Ample Cargo Space

Cargo space is another important factor people consider when buying a vehicle, especially when they are looking to buy a family car. When compared to other competitors in the segment, the 2017 Rover Discovery Sport offers more cargo space. Precisely speaking, the car has about 60 cubic feet of cargo space with the rear seats folded down. The 2017 Sport is a great choice if you frequently plan long road trips with your family or friends.

Interactive Technology

Known for high-end interactive technology equipment, the 2017 Land rover Discovery Sport comes with a standard 8-inch touchscreen, while the upper trims come with a 10-inch inControl Touch Pro touchscreen. Other features include satellite navigation, eleven-speaker Meridian sound system, Smartphone connectivity, and in-vehicle Wi-Fi. When it comes to interactive technology, the 2017 Sport model gives you everything you need and more.

Exceptional Power

If you're on the hunt for a vehicle that offers a smooth as well as exhilarating drive, the 2017 Land Rover Discovery sport will not disappoint. Equipped with an impressive 2.0 liter 4-cylinder engine, pumping out 240 horsepower and 250 pound-feet of torque, the 2017 Sport comes with a standard all-wheel drive 9-speed automatic transmission system. This landrover is also equipped with a Terrain Response System and an All Terrain Progress control.
Wrap Up
Whether you're in the mood for a smooth long drive, a speed race, or an off-road expedition, the 2017 Land Rover Discovery Sport has got you covered. When looking for a good deal at a salvage Land Rover Discovery Sport for sale, SalvageBid is a name you can trust. We offer a wide range of vehicles online and offer a detailed description of current condition, helping you in making an informed decision. For more information, simply call +1-360-347-1300 or drop an email at [email protected].