Safety features in vehicles serve to help prevent and minimize the risk of getting injured in an accident. If you are looking to buy a salvage car on Salvagebid, safety features are listed under the "restraint system" field on every vehicle's listing. Here, we're providing a short explanation of the most important safety features vehicles have.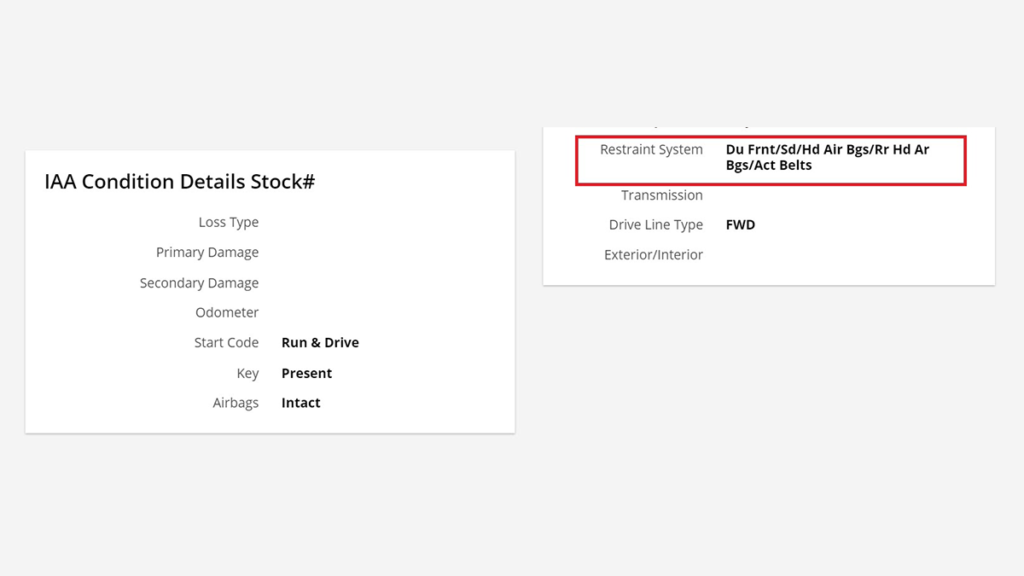 Airbags and Seat Belt Tensioners
Airbags are important safety features to look for in salvage cars for sale. They play a key role in both driver and passenger protection during accidents and collisions. Built-in sensors give a command to deploy the airbags upon impact, protecting your body, head and torso from trauma during a crash. Curtain airbags on window frames protect occupants from broken glass and provide protection in case of a rollover. Information about airbags and their type (front, dual front, side, head airbags, rear head airbags, rear side) is available in the vehicle's description. When looking for a salvage car, check the vehicle's airbags and their condition.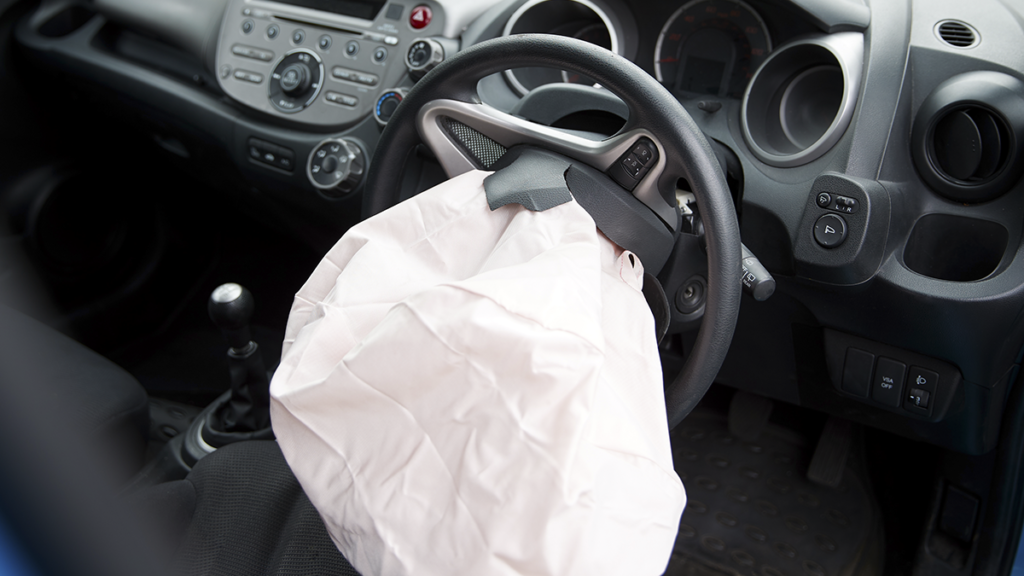 Seat belt tensioners are less common. Restraint radars detect a car's deceleration before an accident and then the seat belts will be instantly restrained to keep the passenger firmly in place. We use "ACT BELTS" for active belts, and "ACT BLTS W/ ATO PSS SNSR" for active belts with passenger sensors on Salvagebid. These features aren't available on all cars, and finding a vehicle with them can take time.   
Braking System and ABS
The next on the list is the braking system. Running a VIN report is advisable here because it is the easiest way to see if a vehicle has any documented brake issues. When you are looking to buy a salvage car that is close to road-ready, it's important to find one with an undamaged braking system. 
Many automakers including Ford, BMW and Audi offer emergency braking electronic assistance under different names, but the essence remains the same. The car can slow itself to a halt in case of an unavoidable accident. Emergency Braking was developed recently, and it is seeing mass distribution even on small cars. You can run a VIN report before buying a salvage car to check if the vehicle you've chosen has an Emergency Braking System. 
Backup Camera or Parktronic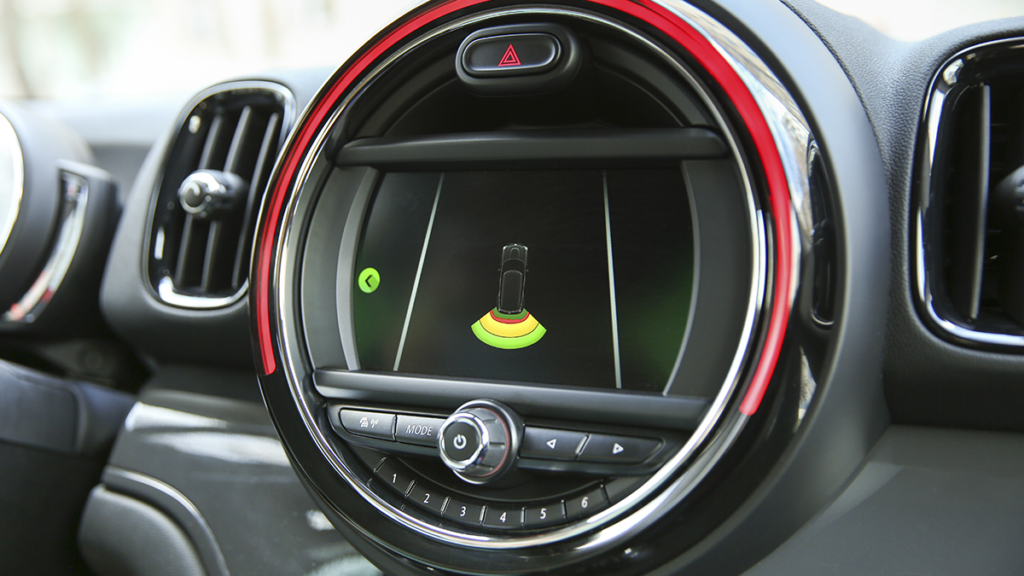 It's not just for convenience while reverse parking. The rear-view camera can be a useful safety feature. Primarily, the reverse camera can prevent backing over an obstacle, into another car, or even a pedestrian. Contemporary infotainment systems also provide trajectory lines on the interior screen to aid parking. This option isn't indicated in the vehicle's listing, but running a VIN check can help you to get to know the car's features.
Find your car with Salvagebid and Drive Safely
Remember that safety is a major concern when buying a salvage car. To start bidding just register with us, upload a copy of a government-issued ID or passport, and place a 100% refundable security deposit. Then you're ready to start bidding on our inventory. If you have any questions, call us at +1 (360) 347-1300, 6:00 AM to 3:00 PM PST, Monday to Friday or contact us online and our representatives will be happy to help you.