Most people, especially those who have large families, look for a large cargo space and a few other standard features when looking to buy a car. If you wish to own a Cadillac but are restricted by your budget, you can always participate in a Cadillac salvage car sale at a reputable website such as SalvageBid.com and own your dream machine at an affordable price. Deciding the model to buy, however, can be challenging, given the extensiveness of the options available. So, before putting your money down on a salvage Cadillac, go through this blog that discusses four aspects that make the 2017 Cadillac Escalade worth your money.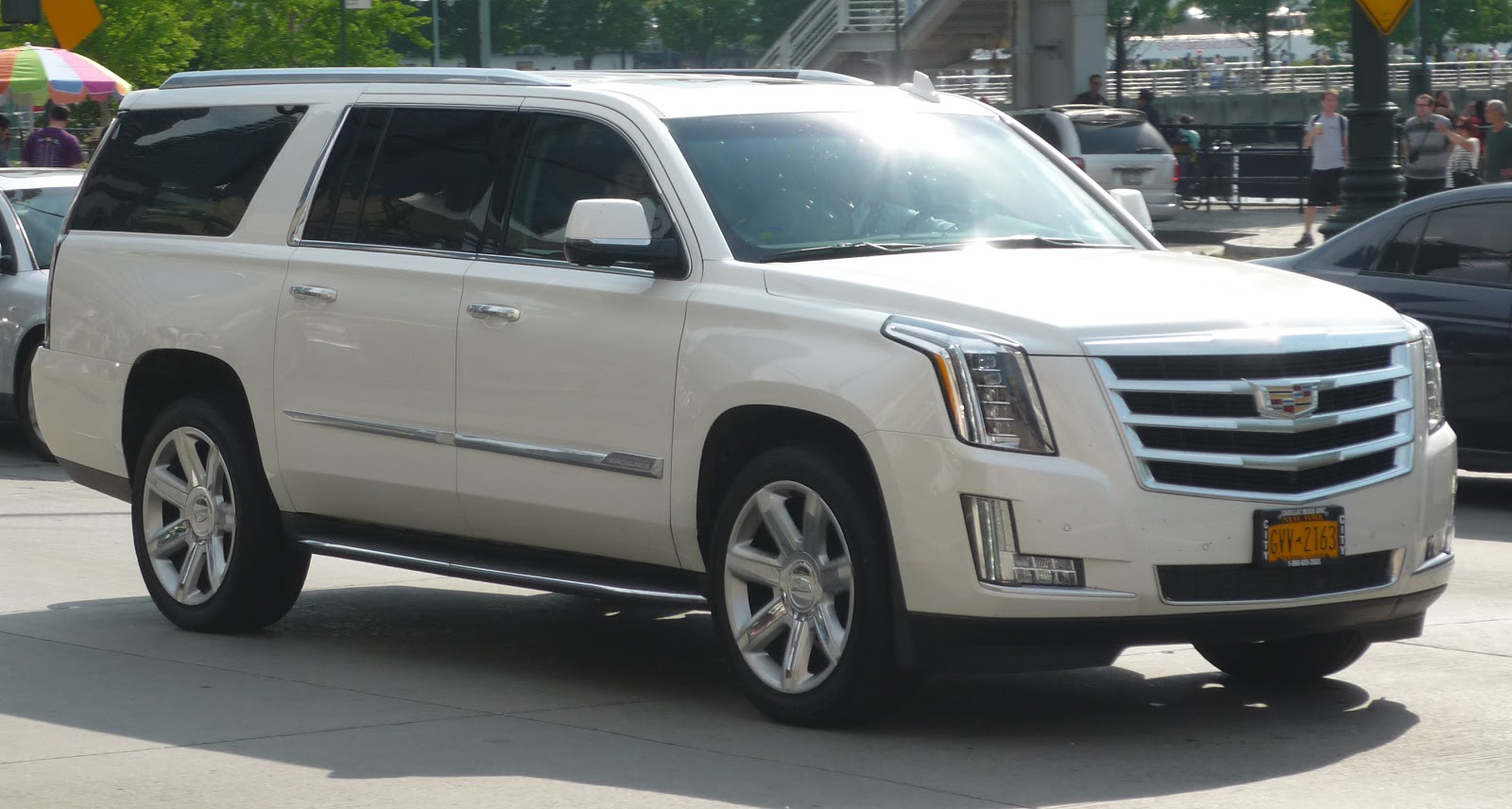 Elegant Styling
The Cadillac Escalade is known for its refined exteriors, but there is no doubt that the 2017 model surpasses its predecessors when it comes to exterior styling. Embodying unmistakable class and style, the 2017 Escalade cames in two wheelbase options, the standard wheelbase and an extended ESV model. All Escalade models are equipped with 20 or 22 inch alloy wheels that give it a mean and muscular look.
Groundbreaking Features
From advanced safety features to a high-end infotainment, the 2017 Cadillac Escalade has got it all. The infotainment system includes integrated navigation, bluetooth, HD and satellite radio, an 8-inch touch screen, and a mindblowing 16-speaker surround sound system. Other standard features include enhanced smartphone connectivity through Android Auto or Apple CarPlay. The Cadillac Escalade also comes with a wireless smartphone charging pad and USB ports to char your devices charged on long drives. Diving into the safety features offered by the 2017 Escalade, it includes front and rear automatic braking, adaptive cruise control, several airbags, lane departure warning system, and automatic parking assistance.
A Massive Powertrain
The 2017 Cadillac Escalade is equipped with a 6.2 liter V-8 engine with the capacity to offer 240 horsepower and torque up to 460 lb-ft, which makes it one of the most powerful mass-produced vehicles. Along with an impressive engine, the car has an 8-speed automatic transmission that optimizes on-road experience, making the beast go from 0 to 60 mph in just 6 seconds! If you're looking for a speed demon that can accomodate everyone in the family, the 2017 Escalade is a great choice.
Ample Space for All
Keeping in-line with the high-end features, the standard wheelbase 2017 Cadillac Escalade offers ample cargo space of about 51.6 cubic feet. If the second and third row is folded, th cargo space offered by the 2017 escalade is about 94.2 cubic feet, enough to store your your luggage securely and without damage. The different models offer different cargo space, the standard wheelbase model is ideal for most families. However, it is advisable to do research and choose a model that best fits your cargo requirements.
Ready to Rumble?
The 2017 Cadillac Escalade is equipped with various features that make it stand out of the crowd, which also explains its ever-increasing demand in Cadillac salvage car sales. If you are looking to buy a car, participate in the salvage car auctions held at Salvagebid.com and bring home your dream machine at an affordable price. We list a vast variety of vehicles, giving you ample options to choose from. Register today and start bidding to be a step closer to owning your dream car! If you have any questions or concerns, simply call +1 (360) 347-1300 or fill out our contact form.