There is something about Harley Davidson motorcycles that make them a separate league. Whether you have owned one in the past or are yet to get your hands on your first metal madness; if you are reading this, it would be safe to say that buying a Harley has been on your mind for a while, but maybe you have been procrastinating the buy due to financial constraints or have gotten too busy with adulthood to spare some time for motorhead in you. But have you waited for too long? SalvageBid gives you not one, but five signs, that you might have been ignoring, all of which tell you it's time for you to bring home your dream machine.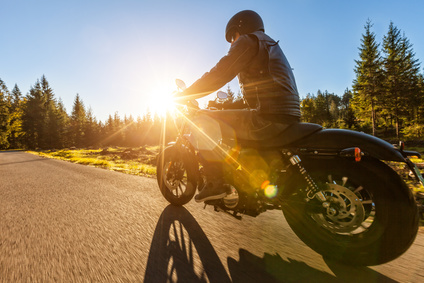 1. You recognize your friends by the sound of their pipes.
If you know your friend's arrival just by hearing the sound of their HD, you have probably been thinking of buying your own real soon. There is no denying the fact that Harley has a distinctive throaty sound that separates it from other motorcycles and of course owning this roaring machine is sure to offer you a sense of accomplishment.
2. You can't help but "stop and stare" every time you see an HD.
Everyone knows that every model of Harley is a beauty in itself and their uniquely designed engines is another best thing that makes Harley every biker's favorite. If you can't stop staring at Harley every time you come across one, you already have a reason to have one parked in your garage.
3. You think more about bikes than your day job.
If you have more than 3-5 desktop wallpapers scream that Harley, probably you have waited enough to gift yourself one of these state-of-the art machines. Why not have your own Harley and use its real time pics as your wallpapers?
4. Your best bud has joined a biking group.
If your best buddy has joined a biking group and you too are fascinated with the idea, it is obvious you would want to own a bike that not only offers you a great riding experience, but also helps you make a lasting impact on other group members. The name, again, is Harley Davidson. Its macho and sexy appeal makes it a sweetheart of almost every motorcycle enthusiast.
5. Your woman said you could get one.
Voila! If your woman is fine with you having a motorcycle, there is no reason you shouldn't have one. More often than not, guys drop the idea of purchasing their dream motorcycles just because their girlfriends or spouses are not comfortable riding on them. So, you are one of those lucky people who have an understanding partner and you must leverage the opportunity to gift yourself your favorite Harley.
Wrap Up
If you have been procrastinating about purchasing your favorite Harley, hope these reasons are enough to help you make things happen. If your financial constraints are preventing you from purchasing your favorite Harley, go for Harley Davidson Salvage Bikes. SalvageBid brings you an opportunity to buy this beauty at throwaway prices. Participate in our wrecked motorcycles for sale online auction and claim this beauty before it goes to its other admirer. Register to start bidding on available Harleys for sale. To learn more about our bidding process, call us at 360-347-1300.