If we are to name one invaluable piece of equipment for hauling heavy loads in the warehouse or storage facility, and at construction sites, it has to a forklift truck. Industrial Equipment Auctions by SalvageBid offer you a variety of forklift types that are suited for different work. The forklifts come in different sizes offering varying lift capacities to suit your specific needs. It is therefore very important to be able to choose a type that works for you to avoid throwing your money down the drain. A wrong type of forklift will not do the required work, increase the risk of accidents and compromiser productivity. Here are 5 common forklift types that you can bid on at SalvageBid Industrial Equipment Auctions.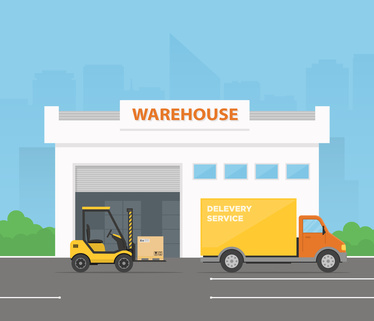 Counterbalance Forklift

The counterbalance forklift is the most common type of forklift that is designed for indoor use in warehouses and storage facilities. The design features at the front end of the forklift with a counterbalance positioned at the rear to offset the weight of the loads that you haul. You can find counterbalance forklifts of all makes and models in different capacities at our online auto auctions. They are available in electric, propane, and diesel options and you can also get 3-wheel counterbalance forklifts for use in narrow aisles. The forklifts can also be used outside, provided there is a solid and even surface.

Reach Lift

While the counterbalance forklift can drive right up[ to a load or racking, the reach lift can use its stabilizing legs and forks to reach into the racking. The presence of legs to support the machine make a counterbalancing weight unnecessary. The main advantage of the is lift, apart from reaching into racking, is that they offer height. You can also get extended reach by going for a double reach forklift. Browse through our selection of reach forklifts at our industrial equipment auctions to find one that is perfect for your requirement.

Dockstocker Lift

This is a type of counterbalance lift with the main difference being that it allows the operator to either sit or stand while working. It is also available in a variety of sizes to meet your space and hauling capacity requirements. Check out dockstocker forklift trucks available in our inventory and start bidding on the one that meets your needs.

Walkie Forklift Truck

The walkie forklift truck is a motorized piece of industrial equipment that is designed for an operator who walks behind it. Also known as the pedestrian or electric pallet truck, it can maneuver in small spaces and lift heavy loads with ease. The operator can move it forward and backward with ease using a hand throttle. You can also get walkie forklift with a platform for the operator to stand or extended reach depending on your needs.

Rough Terrain Forklift

If you are in the construction industry and a forklift that can work well outdoors on rough terrain, the rough terrain forklift is for you. Its powerful engine allows it to reach high speeds and offer improved maneuverability, while thicker threads on its inflatable tires gives you better stability on uneven and rough terrain. They also feature a counterbalance weight and some can haul loads up to 3 tons.
Register to Start Bidding!
SalvageBid holds industrial equipment auctions throughout the year where you can bag great deals on all kinds of forklifts and forklift trucks. Register today to start bidding on your desired forklift and save big! To get more information about our online auto auctions or any of the options listed with up, feel free to reach us at +1 (360) 347 1300. Alternatively, you can email us at [email protected].